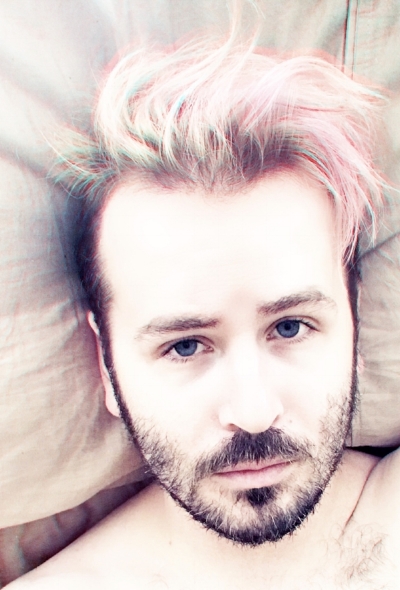 - Born and raised in the San Francisco Bay Area, currently residing in Cole Valley, San Francisco.
- Caretaker of a spunky yet adorably cuddle-able tuxedo cat named Mason.
- Nonprofit by day, ass firmly entrenched in my couch / a coffeeshop chair / a barstool and knitting by evening and weekend.
- Queer as fuck.
- Inspired to start knitting after a lifetime of casual interest by Chi McBride's portrayal of the knitting detective, Emerson Cod, on Pushing Daisies.
- Cis and uses he / him / his.
- 70/30 chance my hair is either blue or purple versus my natural dark brown.